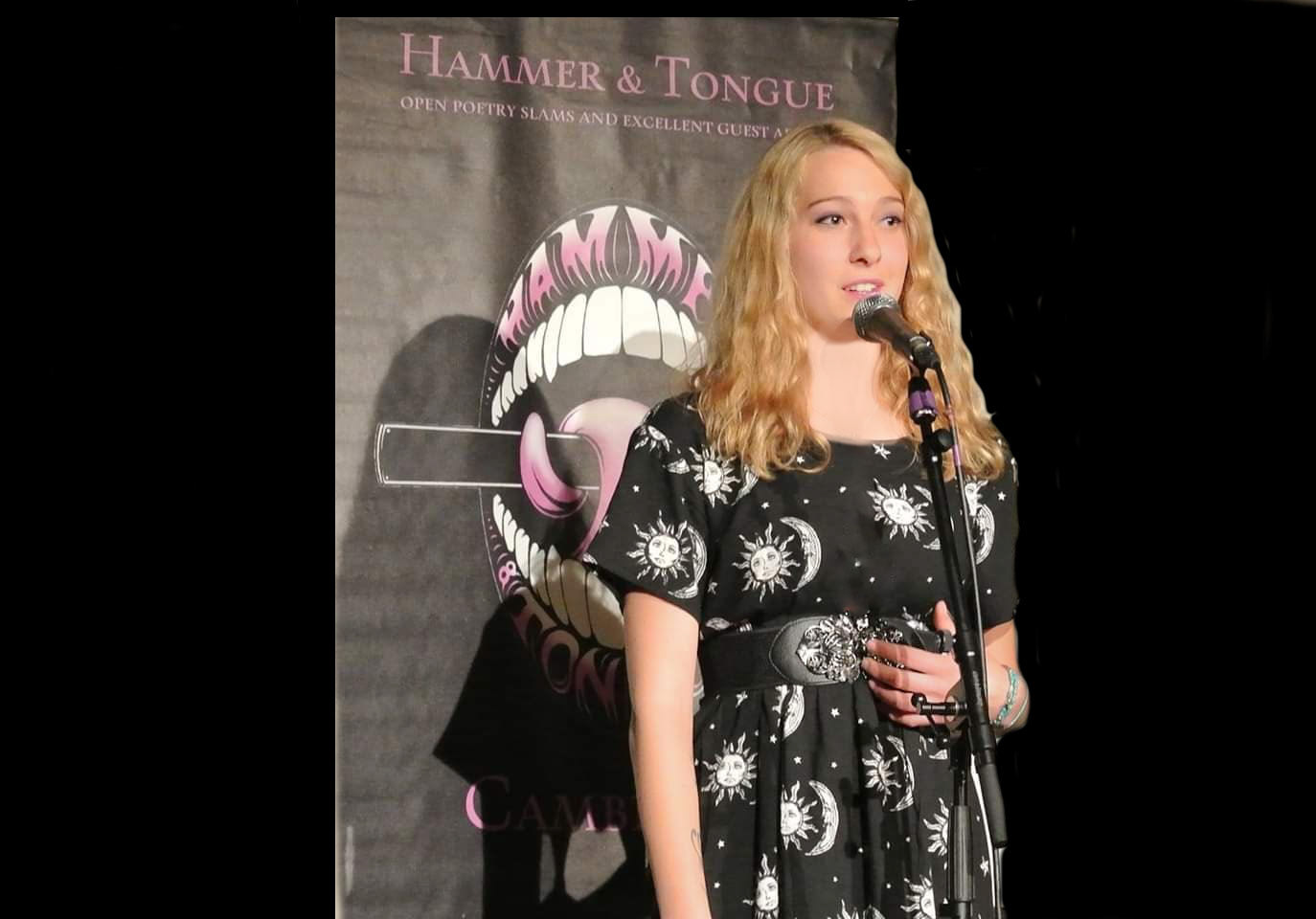 N
ikki is the winner of multiple poetry slams and has featured at various spoken word nights and festivals internationally but is based in the UK. She has been involved in running some great projects such as Hammer & Tongue Cambridge, Wild Strawberries Festival Stage, Point Positive Publishing and Allographic. In 2016, she co-founded the In Other Words Festival and published her first anthology of local poets. She has had some great opportunities over the years but the most notable to mention would be: Architects of Our Republic – a project commissioned by Apples & Snakes, Walking with Women – a project commissioned by Hollie McNish, Cambridge Stem Cell Institute exhibition and anthology, and an exhibition with Cambridge Festival of Ideas. In 2018, she published her first pamphlet 'Lost & Found: A Poetry Passport. In 2020, she published pamphlet 'Psychogenic Fugue' and published the photographic novel 'Honey & Lemon.'
​​​​​​
"When I watch Nikki Marrone perform, I stop. And watch. Her work is open, 
honest and warm, and she speaks with a real passionate, for both poetry and her range of subjects, that I do not often see. You can tell she loves poetry, words and emotion and makes an effort to get up on stage because of this. She addresses issues that I've never heard spoken of before from someone her age, from bipolarism to sin and sex and she is great to hear."  – Hollie Mcnish
"I have watched Nikki grow from nervous first-time slammer to assured feature act in less than a year and she never fails to move me with her passion and sincerity.  She regularly takes difficult or well-worn topics and finds fresh and captivating ways through them, managing to hold audiences through her 
imaginative words and heartfelt veracity.  As her voice goes from strength to strength, I'm very much looking forward to seeing what she brings next!" – Fay Roberts
Live arts collective and DIY publisher working across the arts producing new, original work - for artists and audiences who take creative risks.


Indie publisher producing fresh, original work from artists who love to tell stories and aren't afraid to use their voice.


Hammer and Tongue promotes the best in live literature from the UK and the rest of the world and gives new artists a stage on which to flourish. The biggest promoters of Slam Poetry in the UK, making champions from everyday people, handing the power of judgement to the poets' peers, creating a democratic cutting-edge spoken word culture.

NOTABLE PERFORMANCES & PUBLICATIONS:


Architects of Our Republic
Walking with women tour
Walking with women iPhone app
Hammer & Tongue Cambridge Regional Final Slam
Hammer & Tongue Cambridge
Hammer & Tongue National Slam
Strawberry fair
The Cockpit London
Allographic: other voices
Natural rhythms festival
Women's Work feminist event
Kumquat poetry
Poetry& Paint Exhibition
Dumpfest festival
Small words
No more page 3 Campaign
Boomtown
Shambala
Royal Albert Hall
Animal Heart Press
Highveld Poetry Review
I am the Warrior Anthology
Stem Cell Institute Exhibition
Mindwell
Pangea Poetry
All the tea and china exhibition
Women's Work Anthology
Indie Blue Publishing
Pear Shaped Press
Felanzine
Poems for Peace Anthology
Shades of Pride Anthology
Cambridge Festival of Ideas
In Other Words Festival
Literature Today Journal
Global Poemic
In Other Words Anthology Issue #1
In Other Words Anthology Issue #2
Re Bloom Anthology
Poetry Rivals Finalist / Anthology
Haiku to F*uck to Anthology
Poems & Piano EP
Soapbox Presents
FolkEast Festival
Cambridge Folk Festival
Fen Speak
CB1 Poetry
Cambridge University May Balls